ARTESIAN SPA MOTEL in MOREE NSW
One of the only properties in the area with private spa pools utilising the famous Moree artesian spa water, this 45 room 3.5 star property boasts three spa pools of different temperatures. The property has rooms from budget to self-contained apartments together with an in house restaurant.
We cater for both leisure and corporate traveller with a range of different room types to suit all requirements. Facilities include Onsite Parking, 3 different Pools, Barbeque Area.
Swati & Sunil are the new owners who have recently purchased the Artesian Spa Motel and have commenced improvement in room services for guests.
Toni & Tim are the Onsite Managers who are here to accommodate any guest requirements, services and needs. Toni and Tim both brings a vast hospitality knowledge and years of experience.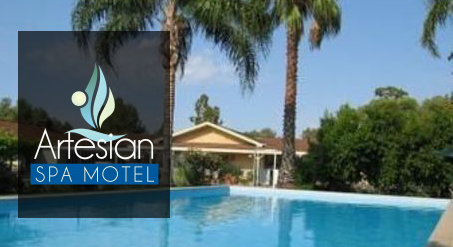 02 6752 2466    |     artesianspamotel.com.au