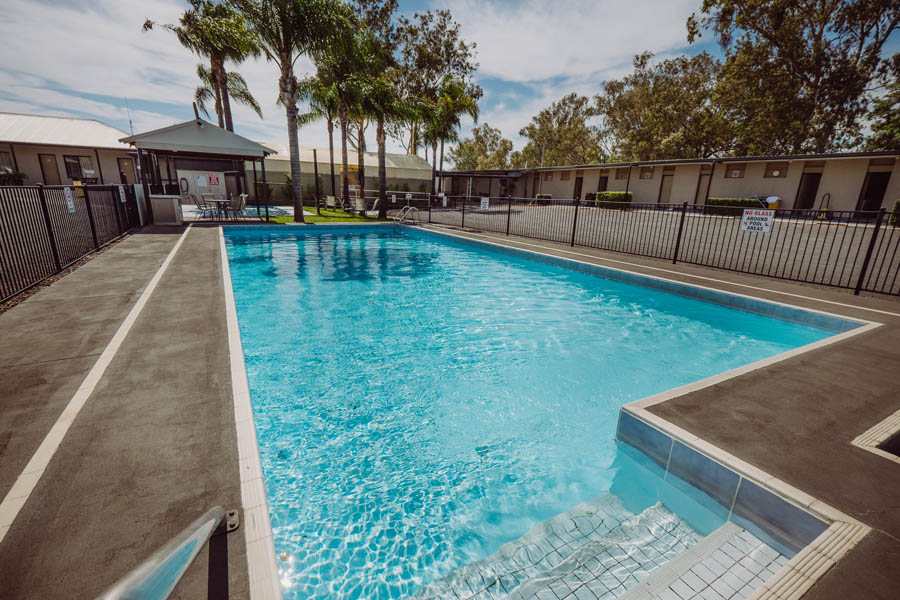 Moree natural hot pools
The property has three pools in total. Two of these pools are filled with natural Artesian bore water from our own private bore. 
Our hot Artesian pool (~40C) is enclosed so it can be used whatever the weather and has spa jets to relax and soothe you.  The second Artesian pool is slightly cooler (~32C) providing a great place to relax for longer periods and to enjoy a chat while soaking.  There is a third saltwater cold pool outside to provide regular swimming and to cool off.
There are BBQ facilities for guest use so that you can make a lovely memorable occasion of it!
Many people come to Moree just to spend time in the Artesian water, which is said to have very beneficial properties. The water comes from our private bore over 900m deep.
We provide you with privacy and space during your stay and use of the pools by limiting access for our guest only. We are one of the very few properties in Moree to have our own Artesian Spa pools.  So bring along your swimmers and find out what the power of the waters can do for you!
Please feel free to contact us if you have any questions regarding the pools and your stay with us, we are more than happy to assist you and any special requirements you may have. 
Our Artesian Spa pools & baths
The mineral waters in the artesian pools are derived from an artesian basin. The bore head is situated in the north east corner of the motel grounds and draws artesian waters from a depth of 953 metres (3100ft). The water has a natural temperature of 43℃ at the bore head and is slightly alkaline - 63.75% parts of mineral per 100,000 parts of water - mainly sodium carbonate (10.25).
The waters also contain magnesium, sulphate, calcium, iron, alumina, silica ammonias and nitrates. The biologically active trace elements are absorbed in the course of bathing, through the skin (via lymphatics and capillaries) and are inherent in these waters efficacy.
Recommended use of our Artesian thermal pool and spa:
Enter the water slowly
Submerge up to the knees (half to one minute)
Continue up to the hips (one to two minutes)
Continue up to lower chest (one to two minutes)
Maximum depth is base of the head in neck recline position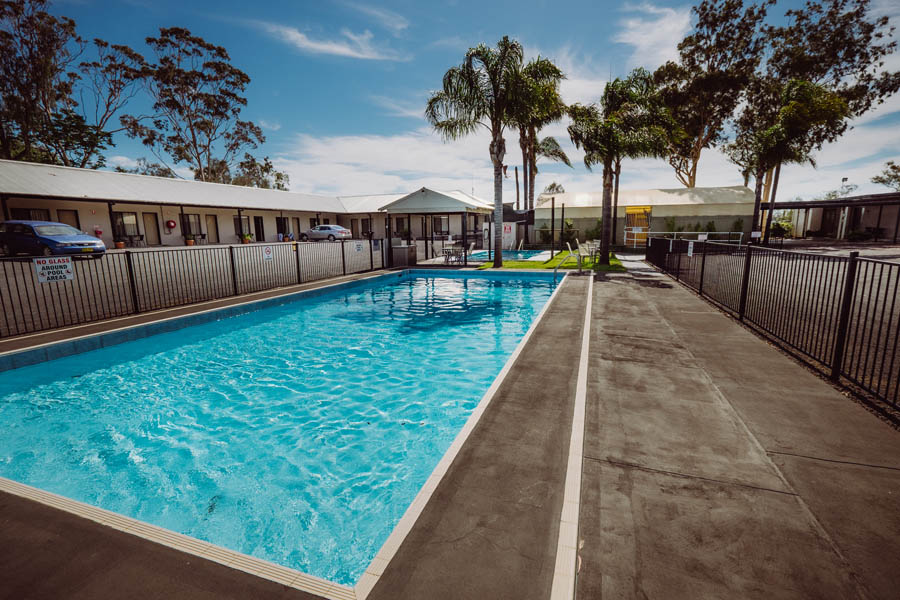 Outdoor cold saltwater pool
This pool is great for a casual swim or for cooling down either before or after you bathe in our artesian baths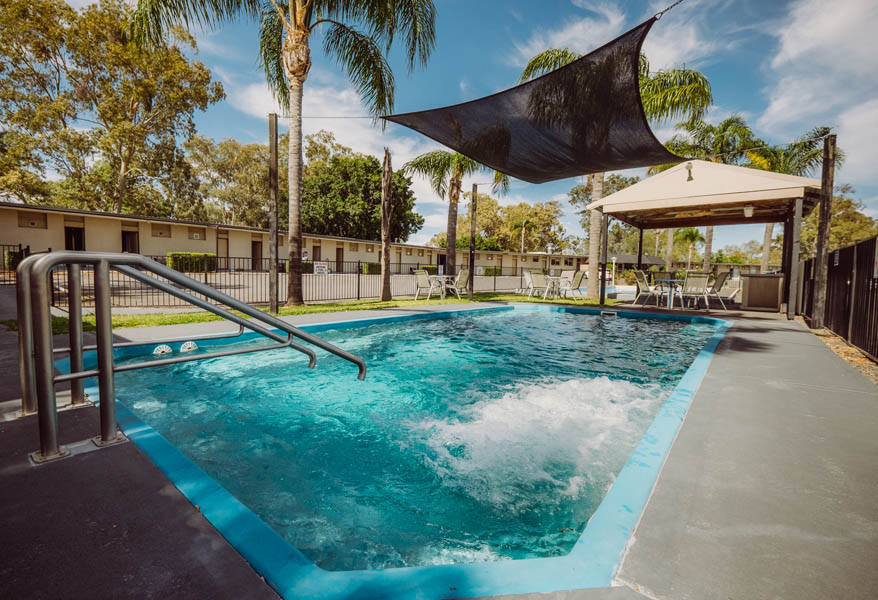 Outdoor artesian spa pool 32 ℃
This pool is perfect to get your body use to the temperature before you get into the hot indoor artesian pool.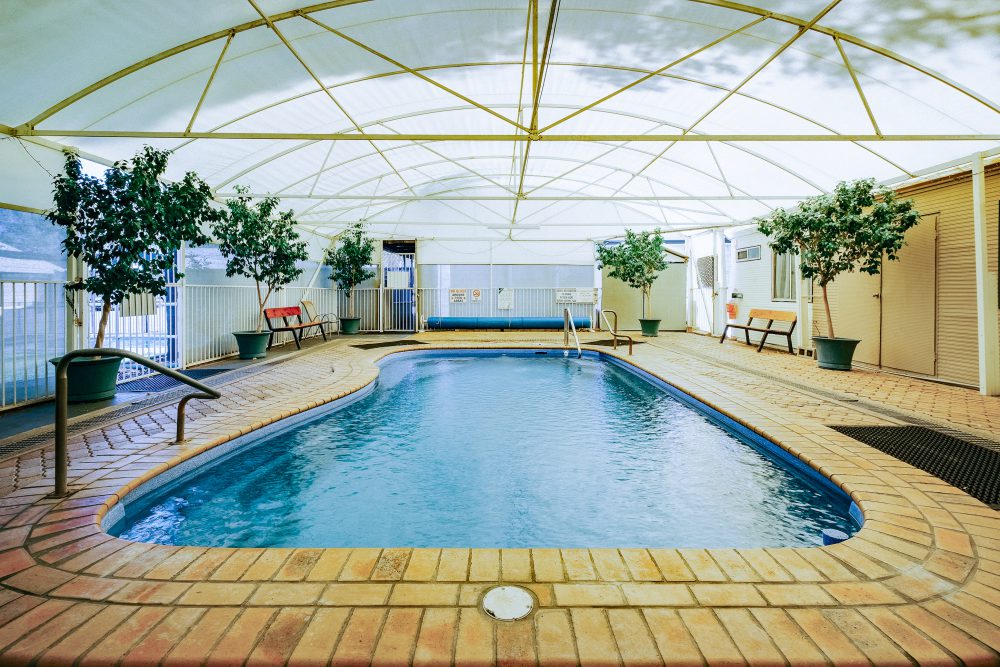 Outdoor artesian spa pool 40 ℃
This pool is our indoor artesian pool. It has spa jets to relax you. Recommended bathing time in this pool is 20 minutes.