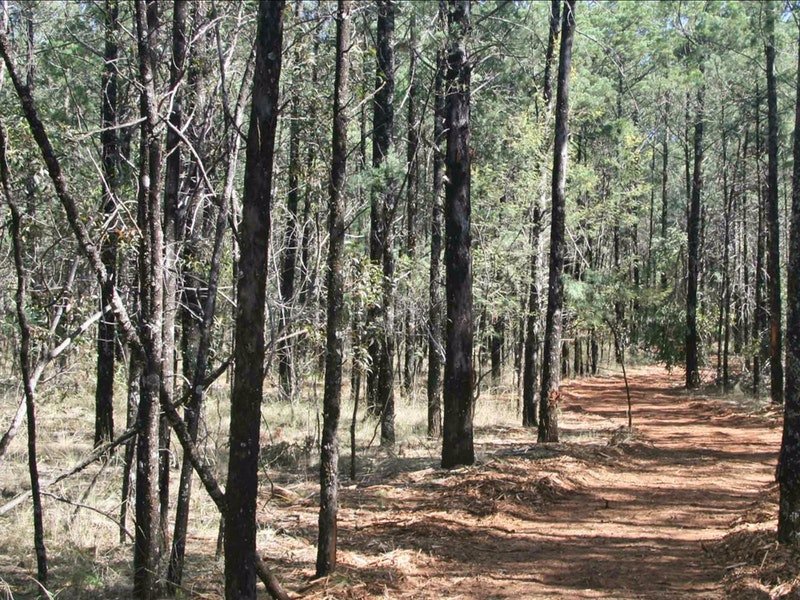 Ideally nestled on the New South Wales and Queensland border, Moree is a town rich in culture, heritage, agriculture and natural beauty. Situated in the heart of NSW's northern wheatbelt and recognised nationally as Australia's Artesian Spa Capital.
One of Moree's stand out features is it's Art Deco town centre which provides a spectacular old-world ambience. Browse through speciality boutiques, popular for their quality designer clothing, dine in cafes and restaurants, explore regional art galleries, or taste test some pecans, olives, wines and other regional produce.
The Moree History Tour
The Moree History Tour is a guided walking tour that departs from the Moree Visitor Information Centre and explores the CBD focusing on the History and Art Deco buildings that date back to 1920. Art Deco utilises a combination of modern art movements and design styles. This tour explores the main street of Moree which showcases exquisitely restored heritage-listed buildings influenced by American, Egyptian, Greek and Spanish design practices.
You will discover of some of the major events in the history of Moree and enjoy stories of early pioneers and some of the influential people in the history of the town.
Moree Golf Club
Enjoy a relaxing day at Moree Golf Club, play on the challenging 18 hole, par 72 championship Golf Course with 328 couch grass greens, laid over 6110m of undulating landscape bisected by the Mehi River.
Or just relax on the balcony of the clubhouse, overlooking the golf course. Whether you're playing golf or just relaxing in the off-course facilities, you're sure to have a great time. Enjoy Ice Cold Beer on Tap, outdoor balconies, TAB & Sky Channel (NO TVN), Friday night raffles, Club keno, Fox sports & big screen.
The Golf Club has motorised Carts available, a fully stocked pro shop, AAA Accredited Club Professional, Professional Club Fitter, and golf equipment to hire.
Phone: 02 6752 1480
Moree Plains Gallery 
The Gallery has one of the most extensive Aboriginal art collections in regional New South Wales. This has been made possible through significant gifts. The Gallery promotes and enriches the cultural life of the community through the display of significant works of art. As well, it supports the work of contemporary Australian artists, especially Aboriginal artists.
Free Entry
Open Monday - Friday 10am to 5pm
Saturdays 10am to 1pm
25 Frome Street, Moree NSW 2400.
(02) 6757 3320
Yana- Y Warruwi  Walking Track
Starting with cypress pine and silver leaf ironbark woodland, the track then weaves through open grassland and smooth bark apple woodland. In spring, wildflowers bloom abundantly, spreading colours across the landscape.
Numerous birds occupy the area, so don't forget to bring a pair of binoculars for birdwatching. Though there are places to rest as you walk, consider packing a picnic lunch and taking advantage of the facilities back at the picnic area.
Yana-y Warruwi walking track offers a scenic stroll through the beautiful vegetation surrounding the town. The traditional Kamilaroi Aboriginal People once used this area for important ceremonial gatherings, and evidence of this usage still remains in the form of axe-grinding grooves on rocks.
Mehi Murri Art Studio 
The founders of Mehi Murri wanted to set up an environment where Aboriginal students could study their culture and express it through art and craft. The studio provides an opportunity for you to meet with and hear the Murri's share their stories of their life.
At the Mehi Murri Art Studio you are free to watch students as they paint. They are happy to talk with you about their designs, their style of art and what has inspired the designs they are creating.
Art works can be purchased directly from the artist giving you the opportunity to have the artist tell you the story behind the piece and enable you to take home something you now have a personal understanding of. Mehi Gallery is only open school hours.
Mary Brand Park
Situated on the banks of the Mehi River and representing great significance to Moree's history is Mary Brand Park named after Moree's first store-keeper and hotelier, Mary Brand.
Featuring a traditional four-room slab hut 'Meei Cottage', Mary Brand Park offers a spectacular opportunity to relax under the shady canopies of century-old fig trees whilst enjoying the various bird and wildlife that inhabit the surrounding parklands.
Enjoy the picnic area the park has to offer as well as the Mehi River jetty which is popular for fishing and water sports.
The park commemorates Mary Brand's return to Moree after the death of her first husband, James Brand. Mary built her second store in Moree on this site. She also founded the town's first Hotel, the Moree Inn in 1861.
Terry Hie Hie Aboriginal Area
Created in 2005, Terry Hie Hie Aboriginal Area was once an important ceremonial and gathering place for the traditional Kamilaroi (Gomeroi, Gamileroi, Gamileraay) Aboriginal People. Today, it's a tranquil spot, scattered in sections around the small town, which is also called Terry Hie Hie. Terry Hie Hie Aboriginal Area is home to a staggering variety of native wildlife, including woodland birds, mammals, and reptiles. These can often be seen in lush communities of cypress pine and silver leaf ironbark woodland.
Evidence of long-term use of the area includes at least 240 axe-grinding grooves and the remains of a corroboree ground. A bora, several carved trees, scarred trees, and two Aboriginal cemeteries can also be found nearby. The local community and descendants of the Kamilaroi People often visit for cultural, recreational and educational purposes.
Terry Hie Hie Aboriginal Area also has an innovative educational program that provides teachers and students a rare opportunity to learn about the language, history and culture of Kamileroi people.